The Formula to Fast Karting
Want to know how to get faster at Go Karting?
Racing lines, braking and overtaking are all key aspects in the go karting race which you need to get right to stand any chance of winning, so we've put together this helpful guide to give you the formula to being the fastest go karter on the track!
At Formula Fast we understand the importance of having bragging rights over your friends or family, which is why we're giving you the complete low-down on how to get quicker at Go Karting.
A good seat position leads to pole position
Firstly, don't underestimate the importance of having the correct seating position. If you're sliding around in your kart and can't reach the pedals properly then that's going to affect your lap times when go karting.
You want your knees to be slightly bent when you're sat down, back flat against the seat, and steering wheel within a relaxed arm's length, but don't worry, if you kart with us, we'll give you a briefing first to explain the optimal position to achieve your fastest lap. Now is not the time to make go karting mistakes, after all you're in it to win it!
It's all about knowing the course, of course!
Secondly, it's crucial to know the course layout and figure out where the braking point is for each corner, as well as the turn-in point, apex and exit point. Once you do, you're ready to race.
Focus on getting a great start once you see the green light, and follow the racing line as soon as you can. The racing line is all about reducing the angle of corners, and getting you around the track in the shortest distance possible. Generally it means you approach each corner from a wide position, remain close to the apex, and then use the entire track available to you as you exit the corner, although there may be exceptions depending on the circuit.
Know when to use your brake
As you approach corners you need to ensure you aren't braking too hard or too late because this will reduce your speed. Brake before you enter a corner, maintain your speed through the apex, and then accelerate as you exit the corner.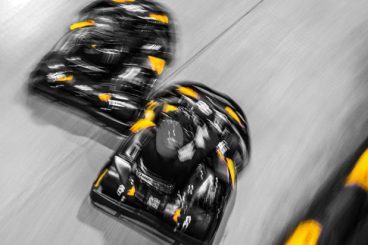 Approach corners with a straight line and avoid pressing the accelerator and brake at the same time as this could cause you to spin-out or crash.
The smoother your laps, the quicker they will be. Try to anticipate in advance when you need to brake rather than leaving it to the last millisecond, and avoid leaning in to the corner, maintain a neutral position instead.
Focus on the direction you want to go in rather than the kart in front, but if you do need to overtake then plan in advance when the best moment to do this will be.
Pay attention to whether they're constantly slow on a certain corner or drifting wide and leaving space on the inside for you to race past.
Dress for the occasion
Still looking to shave off even more time? Think about what clothes you're going to wear – light T-shirts will be much better than large hoodies, it could even be the difference between placing first or second.
Did you know, at Formula Fast, we have state-of-the-art karts for you to race in, that will help speed up your time as well? Now that you know how to score your best time yet, get yourself booked in for a session and impress your family and friends with your new karting skills!
If you want to put your new knowledge to the test, then book with us now.