Baul Excels In Raceteam Testing
The Formula Fast Race Team were out in force at Whilton Mill this week with two days of solid practice in IAME Cadet and Rotax Max classes.
The racing division of Formula Fast Milton Keynes have introduced many indoor drivers to the thrills of driving a full-on race kart outdoors.
For drivers looking for the 'next step' from rental karting, there are a multitude of different classes and championships offering high-speed racing with awesome acceleration and incredible levels of grip. Formula Fast currently provide testing support and tuition for novice drivers, with excellent links to successful teams for drivers looking to progress into 'owner-driver', MSA (Motor Sports Association) racing.
This week it was the turn of Formula Fast Cadet Championship front-runner Harvey Baul to try an IAME-powered race kart for the first time. Baul was quick to get to grips with the extra power, and was soon turning in some impressive times. The weather was warm and dry, and although the odd shower made conditions slippery for a few sessions, Baul was quick to find the grippy line around the circuit.
By the end of the two-day test, Baul was close to the times being set by regular Whilton Mill drivers and from the big grin on his face, we think he was happy with his performance. However, this could be explained by some extravagant 'off-track' maneuvers being attempted by his father Michael in his own kart towards the end of the day.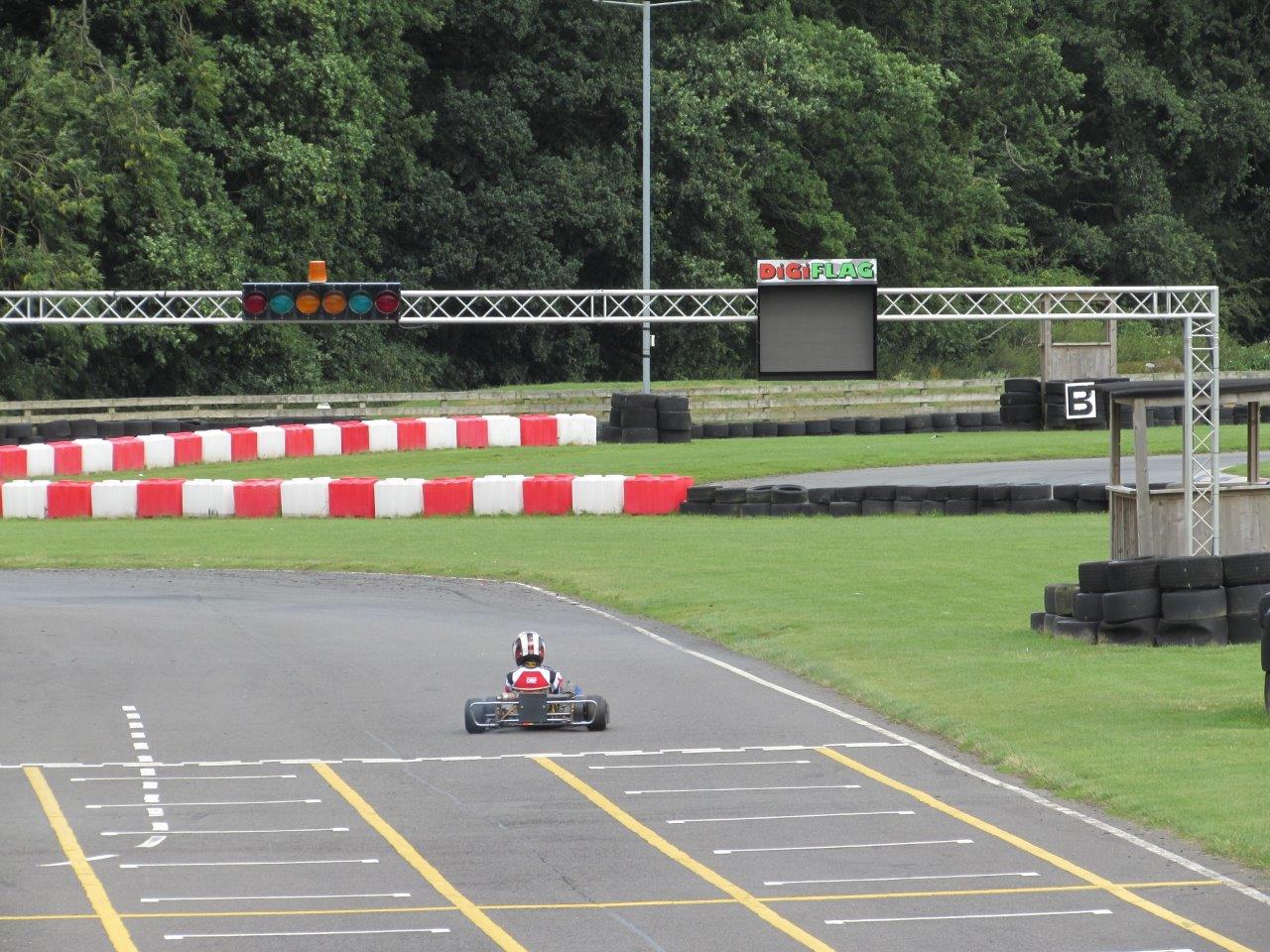 Our 125cc Rotax Max was in the capable hands of prolific Formula Fast members Les Kemmett and Darran Hemmings, who scored commendable 53.1 and 51.3 second laptimes respectively. The Rotax requires delicate throttle control and confidence on the brakes – as both drivers discovered – the kart can arrive at the corner at an incredible speed (up to 85mph in places).
For more information on the Race Team, check out formulafast.co.uk/raceteam. A typical full-days testing with kart, racegear, mechanic, coaching and awning provided is approx £200, not including the circuit fee (usually <£50).
We look forward to seeing Harvey progress in his racing career.